We millennials are more into games than any other generation. Being game addicts we know issues like high ping, latency, and geo-restriction, that feels so annoying. Searching for a solution might sound tough, but a little look here and there can solve these problems. You must have heard about a Gaming VPN, and how it transforms the gaming experience.
This blog explains how best Gaming VPN can help gamers get the best out of online games like DOTA 2, CS: GO, League of Legends, PUBG, Fortnite and many more. Finding a good VPN for gaming can be a lengthy task; experts at AllbestVPN.Com have sorted some for you take a look.
A List of Best VPNs for Gaming
To help you choose the right VPN for gaming, we have made a list of the most suitable VPNs in the market. Since online games can be competitive and intense; our game-junkies can relate with DDoS attacks, that are common. Let's see what our experts suggest for your uninterrupted and secure gaming experience.
The table above shows VPNs on which we have personally played games – Dota2 and CSGO and rank them accordingly. We can conclude that these VPNs improved our gaming experience greatly. Let's have a look at the pros and cons of the VPN providers mentioned in the list:
Cyberghost – A Gamer's First Choice
Cyberghost filled the plate with loads of variety for its users. They offer 4500+ servers in 59 countries. They also provide dedicated gaming servers with DDoS attack protection. If you need the best combination of gaming + streaming VPN service, you should go with Cyberghost VPN.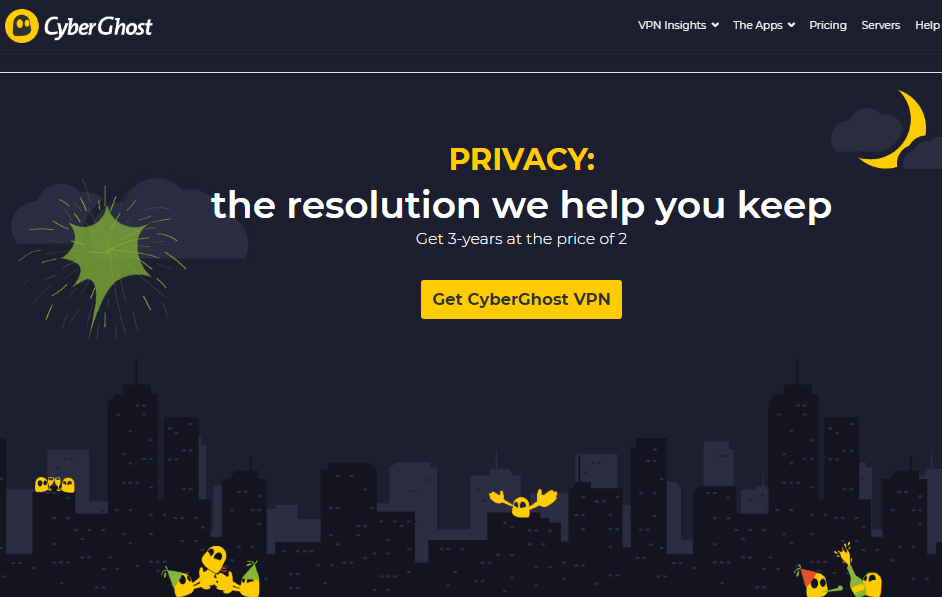 Pros
Simple yet powerful client
Decent pricing plans
Unblock US based streaming websites
Faster Speed
Compatibility with all gaming consoles
Cons
Only 24 hours trial period
Complicated setup guides
ExpressVPN – The Fastest Gaming VPN in Town
ExpressVPN has gained popularity as one of the best VPN services in the world. But when it comes to online gaming, ExpressVPN has no dedicated servers. Considering this fact, we ranked ExpressVPN as second best for online gaming. ExpressVPN offers 160 locations in 94 countries with highly-optimized servers. If you are a gamer + streamer + torrenter, then ExpressVPN is your GIG.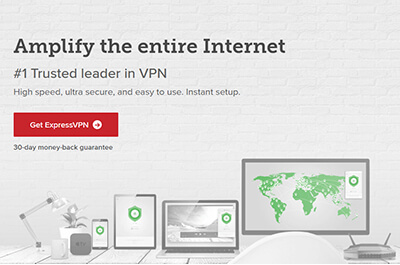 Pros
Fastest Speed
Clear Log Policy
Torrenting allowed
Easy-to-use Apps
Unblock US Netflix and Hulu
Cons
NordVPN – Most Advanced VPN for Gamers
NordVPN is one of the most advanced VPN services with highly-advanced features like double VPN, Tor over VPN, DDoS protection, and much more. The provider offers six simultaneous connections.
Pros
Double data encryption
Strict no log policy
No IP Leak
Easy-to-use Apps
Torrenting allowed
Cons
No free tail available
Windows client is slow
IPVanish – Most Secure VPN for Nerdy Gamers
IPVanish is a US-based VPN with over 1200 servers across the globe. It is a solid contender in the race for best gaming VPN. IPVanish started with a mission to provide online security; however, later, the company expanded its wings and helped hundreds and thousands of netizens with other VPN needs.
IPVanish provided an above average gaming experience and impressed us with its capabilities. It's a good companion that can guarantee a power pack gaming experience.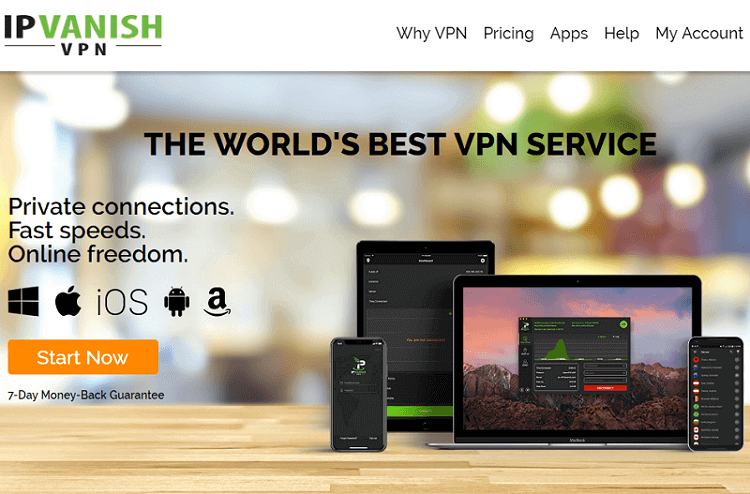 Pros
1200+ servers in 60+ countries worldwide
Strong encryption
Does not keeps logs
Some servers are compatible with Netflix
P2P Friendly
Cons
Does not offer live chat
Expensive
VyprVPN – Best VPN that Kills the Ping
VyprVPN comes from its Swiss parent company Golden Frog. VyprVPN is a top-class VPN which offers top of the line feature with ultra-secure encryption.
VyprVPN claims that it is the world's best VPN for Gaming; moreover, it asserts that with its VPN service DDoS attacks and lags are minimized. VyprVPN allows gamers to connect from 700+ servers scattered across the world to bypass geo-restrictions.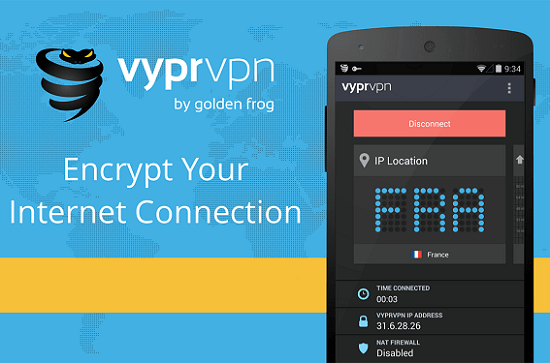 Pros
Compatible with Netflix
Does not keeps logs
Free of DNS leaks
Offers 3 Day Free Trial
Cons
Does not accept Bitcoin or Altcoin payments
Discourages torrenting
Before we jump into conclusions, let's understand what a VPN for gaming is?
What Is VPN for Online Gaming?
VPN was created to connect employees from different regions to head office. However, with time, it becomes the savior of privacy; read this guide and get to know how a VPN has transformed into something we cannot live without (no exaggeration here) You can read this guide about what, how, and everything about VPN technology.
VPN for online gaming are more or less similar to other VPNs, but they excel in terms of speed and malware protection. A VPN for gaming protects you from heinous malware such as DDoS (Distributed Denial of Service) which results in lag and slow internet speed. This feels annoying especially when you are at a crucial stage of the game or playing a professional online tournament with high stakes. These 5 great attacks of DDoS will give you chills down the spine.
Is VPN for Gaming Necessary? Yes! But depends….
Since the gaming industry is evolving, games such as CS, Dota 2, PUBG and Fortnight are stealing the limelight. Lag and latency play a vital role in multiplayer games like the one mentioned above, and some online games are restricted to some regions only. Here best VPN for PC gaming come as a savior; they unblock not only geo-restricted online games but also provide low ping which eventually results in smoother gameplay and better gaming experience.
All the VPNs in the market seems more or less the same, as they all are claiming to protect our security while playing online games, but only an expert can suggest you the best for the best gaming experience; so, don't start hunting for an expert, as AllBestVPN has already.
How to Choose the Best VPN for Gaming?
There are more than a couple of things to keep in mind when choosing the best VPN for gaming. These include;
Number of servers (the more the better)
Lower Ping
Blazing-Fast Internet Speed
NAT Firewalls and Anti-DDoS Protection
Dedicated Servers for Gaming
Also Read: Fastest VPN Services
The worst experience a gamer face while playing online is with a DDOS attack, so without dragging further, let's talk about DDOS in particular.
Does a VPN protect you from DDoS?
The DDoS attack has some definitive symptoms, these include;
Sudden Internet disconnection.
Higher game ping, continuous lag.
Slow access to files, remotely or locally.
Excessive spam emails
How DDoS Attack Affect Your Internet?
There are many Botnet-for-hire services which can be purchased for the evil deed of attacking someone with DDoS. These purchases range between $5-$10 and end up sending excessive traffic on a specific web address or IP which therefore makes it paralyzed for a few moments or hours.
Gamers are targeted explicitly by DDoS attack because they are the most vulnerable ones. There are hundreds of gamers playing online at a time; this increases the risk of SPOF (Single-Point-of-Failure). DDoS attackers are on a hunt for such moments; they unleash their wrath by DDosing on a massive scale to get instant famous.
No matter it's DDOS or anything that could potentially spoil your gaming moments, no lag VPN will keep you protected and enhance your pleasure, so let's set up a VPN and boost gaming skills.
How to Setup a VPN for Online Gaming?
On PC (Windows)
First of all, check if no other game is running on your computer. If yes then close the application.
Choose a trusted VPN for gaming from the table above and download it.
Choose a server closest to your current location for the minimum ping.
Check any advanced option from the VPN application and uncheck unwanted ones to boost the performance.
Enjoy low ping and protected gaming with a VPN.
On Android
Once you have downloaded the native application for your android device from the table above it is time to get started.
Open the VPN app and choose a server that is close to your original location.
Choose PPTP as a protocol because it is fast as compared to its counterparts.
Open the game you want to play and enjoy secure and uninterrupted gameplay.
For a more optimized experience, make sure no other app is active of your android device but the game you are enjoying.
Also Read: The Best VPNs for Android
On iOS
Make sure all games are closed on your iOS device.
Select a VPN from the list above. Every VPN mentioned above has its custom iOS application.
Download the application.
Select a region that is close to your country for maximum speed.
Choose PPTP from the protocol for faster connection speed.
We hope that this blog would have helped you understand what a no-lag VPN is, and how crucial it is in this age of security breaches; I hope you don't want to be the part of the next update of Troy Hunt. Sign up any of those mentioned VPNs and experience a lag-free and much smoother gameplay.
To end this gaming guide, we are leaving with top-benefits of using a VPN in the gaming realm.
Benefits of Using A VPN for Gaming
1. Bypass Geo-Restriction
There are times when an online game is clocked in an area or country. A recent example of this is when China banned Battlefield4 because it was thought to be depiction of a US-China war. This, however, did not restrict gamers in China to play the game. They still manage to play it using a VPN.
2. Buy Cheap Games
A best VPN for online gaming not only allows you to get unrestricted access to any online game but also helps you purchase a game at a lower price just by changing your IP address. For instance, a game is releasing for $45 in US and the same is priced at $32 in Russia, then all you have to do is to change your IP address to the one in Russia and get your desired game with the best deal.
3. Protects Gamer From DDoS Attacks
VPN for gaming not only optimizes for optimum connection speed but also secure the connection from risks and threats. One of the unethical methods used by a losing opponent was the use of DDoS attack as mentioned in MOBA. Cyber attackers are always on a hunt to steal your information; every gamer has his profile information which has their financial and personal details. Without using a VPN for gaming, you have yourself exposed to hackers.
Wrapping Up the Things
Lag is unavoidable, but by taking certain measures, you can reduce the lag in your online games. And we all know the fact that the difference in the prices of these gaming VPNs is due to the level of quality and services they provide, but not in every case. So it's best to do a little research of your own before making the purchase move. The speed, of course, is a top priority of gamers; stability and security come along with it. All the Gaming VPNs that we listed were gone through a detailed process which we mentioned earlier. From all the best VPN for gaming that is listed here, we enjoyed to use and test ExpressVPN as they exceeded our expectations. However, below are our top five fastest VPNs for gaming that we highly recommend.