Darkroom and Black Mirror, Netflix and VPN, Popcorn and a chill coke, a couple of friends; what's common in all of these things? Any guesses.. Let's break the ice! All these things are good in their manner, but great when in combination. There's one more quizzical pairing you should try, at least once, that's VPN and router; combining these is not only good, it's super cool.
VPN Router, Seriously?
Yes! We all know that a VPN encrypt our browsing sessions, circumvent regional censorship and restrictions, protect our data from hackers, save our bucks on stuff like airfare, car rental, etc. But very few people know how a VPN on router protect all the connected devices on your private network via your internet connection.
Are you curious why router needs a VPN protection?
Why Do You Need A VPN Router?
With router VPN, there comes options; whether you want pre-configured VPN router or Customized one, let's see how they differ from each other.
IT companies have launched their pre-packaged VPN routers, meaning you will buy their router with a VPN package; it's a plug and play router. However, such routers cannot be customized or adjusted with settings. If you're non-techie and don't want to go through the nitty-gritty details of configuration then go with any pre-configured VPN router (don't worry! We will guide how to get a good router). For now, we recommend you to go with Cisco, which is quite economical these days but has limited scope for settings.
Customized ones are simple routers with the capacity to convert into a VPN router; you have to install the software. The procedure is a bit tricky and not every user can handle it. First, get a router with advanced firmware like OpenWRT. (firmware is the operating system of the router.) To start off, install the VPN on the router and personalized settings as per your usage.
However, you're recommended to buy a pre-packaged VPN router if you've little or no technological experience.
Anyways, you'll get to know the installation process in a while.
So let's go back to the initial question – Why there's need of a VPN for the router?
Reasons to Get a VPN Router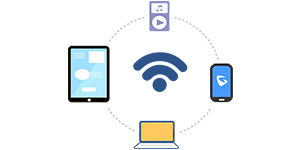 Connect more Devices
Why subscribe to multiple VPN accounts when your VPN router can connect multiple devices automatically at one go.
24/7 Secure Connection
No need to flip the switch every time you need to surf the web securely. Through router VPN your connection stays 100% safe and encrypted at all times.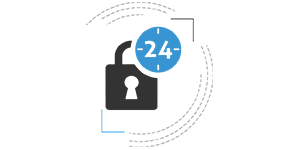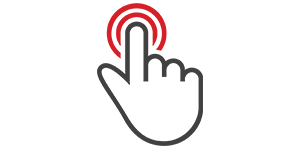 One Click Connection
No need to wait for the connection to establish everytime you wish to use a VPN. Router VPN gives you one-click connection without wasting a second.
More Protection
With a Router VPN you can protect all your devices and your guests making your house hacker-free-zone.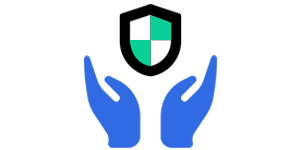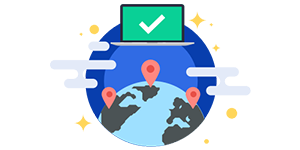 Overcome Global Censorship
You can bypass global restrictions with the use of a reliable router with VPN and enjoy online freedom.
Factors To Choose A Router
First thing first, a router should be compatible enough to pair with a VPN client software. (Read their manual carefully.)
Wait, if you own an ISP modem -a router and modem combined- then don't waste your time in pairing it with a VPN client, as it's not possible. You've to get another router (a compatible one) to connect to your current modem. Many routers doesn't support VPN, so always take an informed decision.
Try to pick a pre-flashed router, flashing needs expertise, and it's complicated, so don't trouble yourself. Pre-installed routers are mainly expensive due to being pre-flashed.
Are you planning to flash your router with a new firmware? Don't fall prey to anyone other than DD-WRT and Tomato.
Purchase the one that supports VPN firmware out of the box, they are pre-installed with stock firmware to connect to a large number of VPN servers and usually also allow users to use OpenVPN protocol; so that you can use any VPN provider you want.
Now grab the VPN provider and get started. But, hold on, do you know which VPN will be the best for router? You might know, but not like an expert. Let's open this pandora box as well.
List of Best VPN Router to secure all your Devices
You need to understand the basic structure of how VPN router works. This pre-configured VPN router comes in different types which depend on your router requirements. All of these require a custom router firmware which includes
These are important Linux supported custom firmware routers that can be customized over a standard router setup. However, not all routers are equipped to support this firmware; it depends on the manufacturer and type as well. The VPN routers mentioned below are the top competing router with VPN that supports both or one of the firmware.
Netgear Nighthawk R7000
Linksys WRT3200ACM
Trendnet AC2600 StreamBoost MU-MIMO
Asus RT-AC5300
D-Link AC1900 MU-MIMO
Don't want pre-configured, and want some hard work? Get the best VPN and get it configured.
Never Settle For Anything less than the Best VPN Router
Discussion apart, if you ask from our VPN experts about the best VPN router, their response would be "if a VPN that offers enough speed to deal with your crazy streamings and downloads, while keeping you uber-protected and offer instant online support, then stick to that VPN." So, keeping the same grading threshold into consideration, we've come up with the list of best VPN for your router. Here you go;
Don't be hurry! Take enough time to make a final call and then scroll down to set up a VPN router.
How To setup a VPN on Router?
Download a VPN firmware
Launch the app and click Router on a setup page
Copy the activation code
Select the router model
Now, click Download Firmware and get ready to connect your router.
The primary steps to connect a router includes;
Plug an Ethernet cable into the LAN port on the primary router, and connect it to the WAN port on the secondary one.
Connect the primary router to your computer with another Ethernet cable by connecting its LAN port to computer's LAN.
For a wireless connection, make sure the primary router is connected.
It's recommended you to use two routers. Don't worry! Not all routers need any other router for support.
While in the VPN app, you can do everything that you do with a traditional VPN like; changing server location, SSID password, manage devices, and others.
Protect Your Internet Connection Not Just Your Devices
VPN router is all about enjoying individual freedom by having a shared privacy tool; buying a standard router might save some bucks but ends up technical disasters. So, invest your hard-earned money in something that has more convenience to offer. There is nothing wrong in buying a one without pre-configured VPN, but that's hectic, especially when you know limited or nothing about the dimensions of the tech world.
Anyways, our part is over; now you've to think which router will suit your current requirements, do share your preference with us.